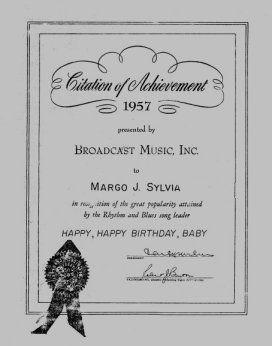 The Citation of Achievement Award was equivalent to a Grammy Award in 1957.
The Grammy Awards were not created until two years later in 1959.
Presented to the Tune Weavers on March 30, 2003 at Boston Symphony Hall.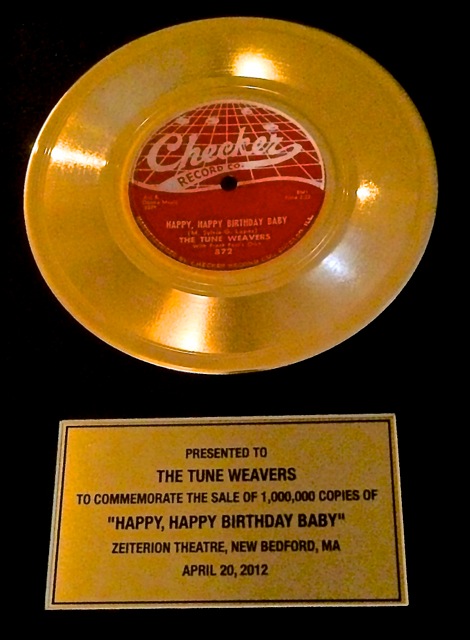 Presented to
THE TUNE WEAVERS
TO COMMEMORATE THE SALE OF 1,000,000 COPIES OF
"HAPPY,HAPPY BIRTHDAY BABY"
ZEITERION THEATRE, NEW BEDFORD, MA
APRIL 20, 2012
Presented to Margo Sylvia in 1985.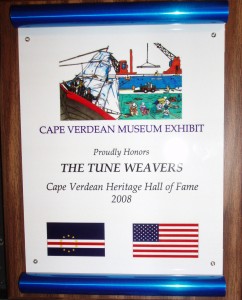 Awarded to all the original members of The Fabulous Tune Weavers:
Margo Sylvia, John Sylvia, Gilbert Lopez and Charlotte Davis-Rose